Oceanario de Lisboa, Lisbon, Portugal.
Report of the biggest European aquarium in Lisbon, an aquarium with an underwater tunnel in Barcelona and "very-very" aquarium in Dubai.
A.
Aquarium in Barcelona, ​​Spain
Opened in 1995.
The impression of it pales in comparison to the fantastic aquarium in Lisbon.
The only highlight of this aquarium is a tunnel with a transparent roof for the main bowl, but the reality is much less impressive than in photographs.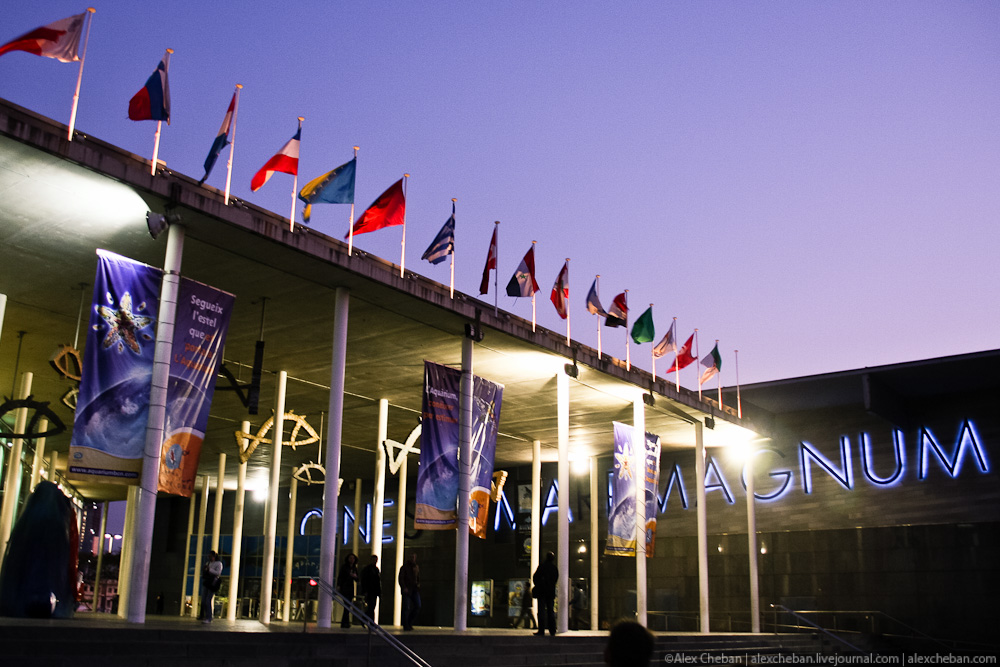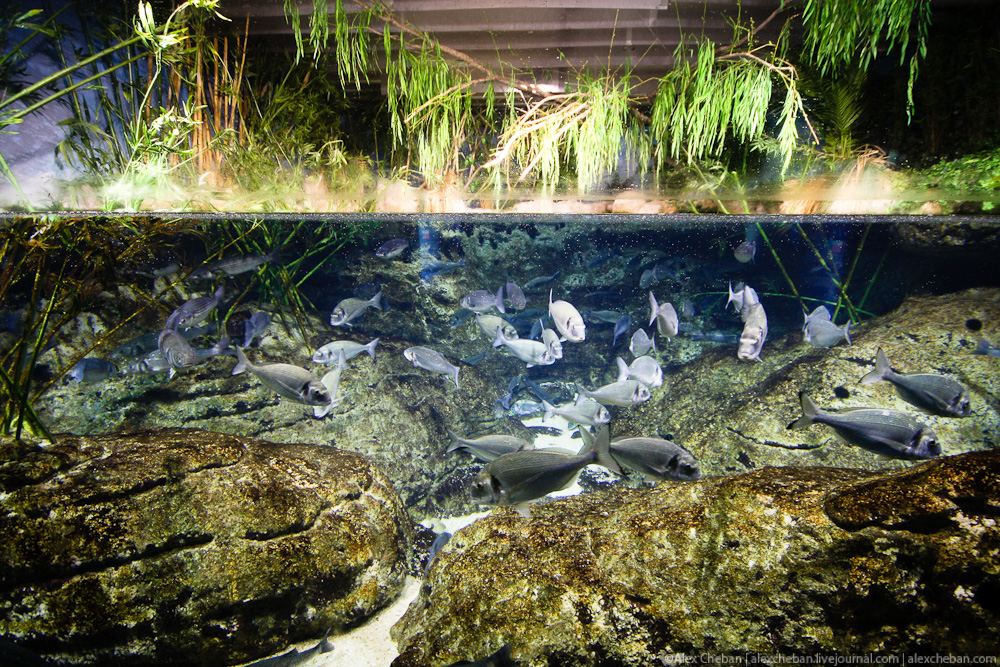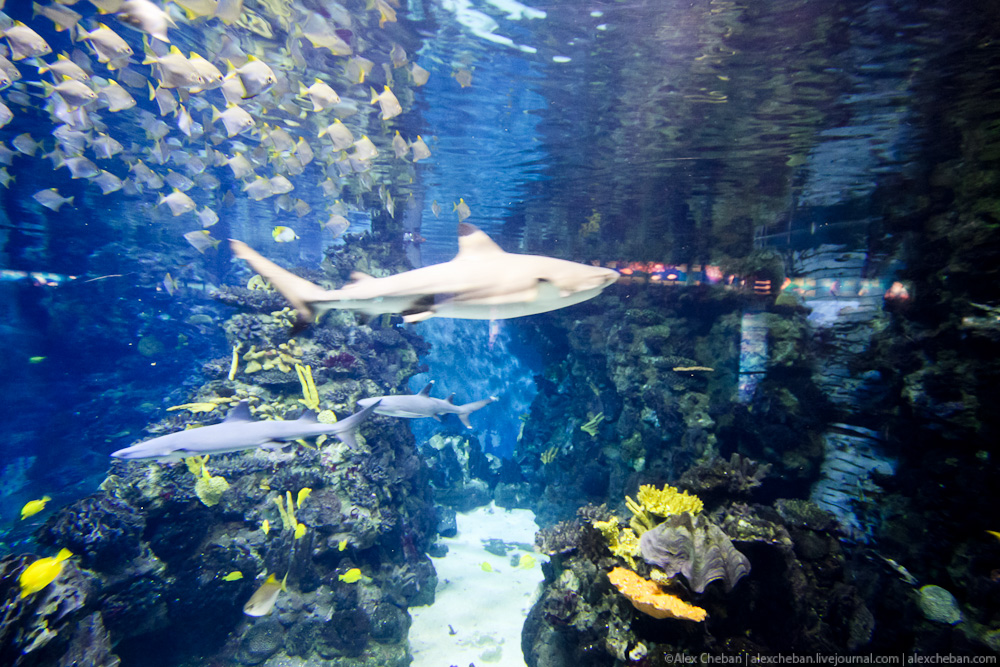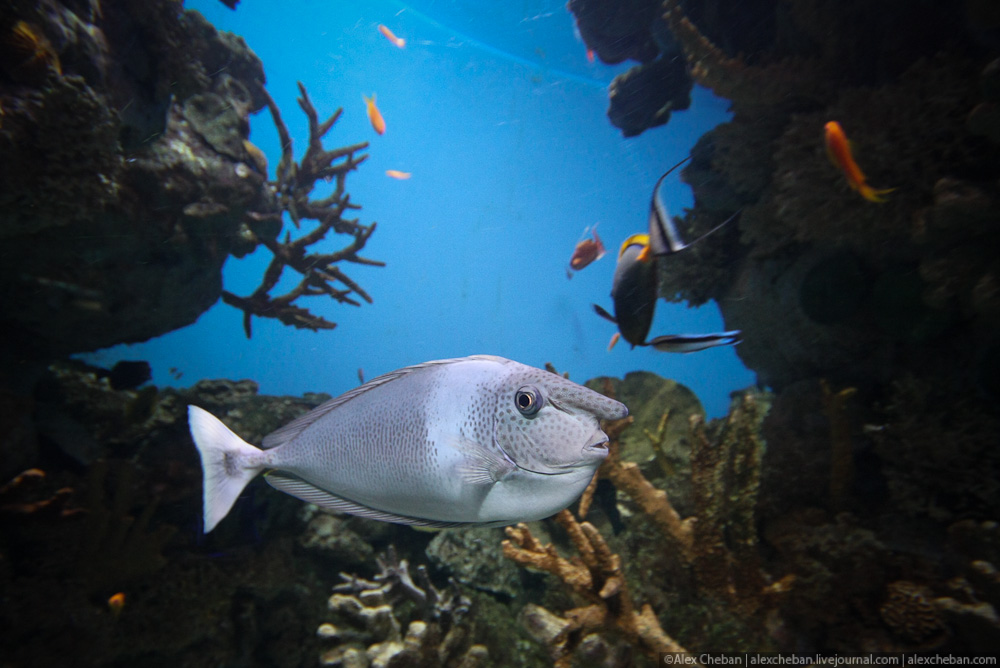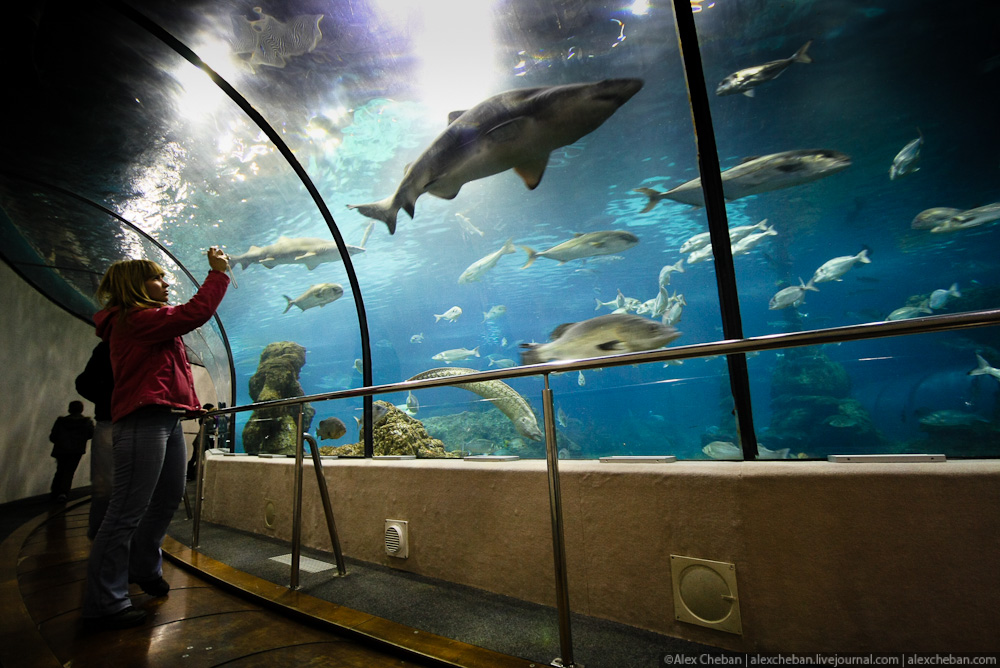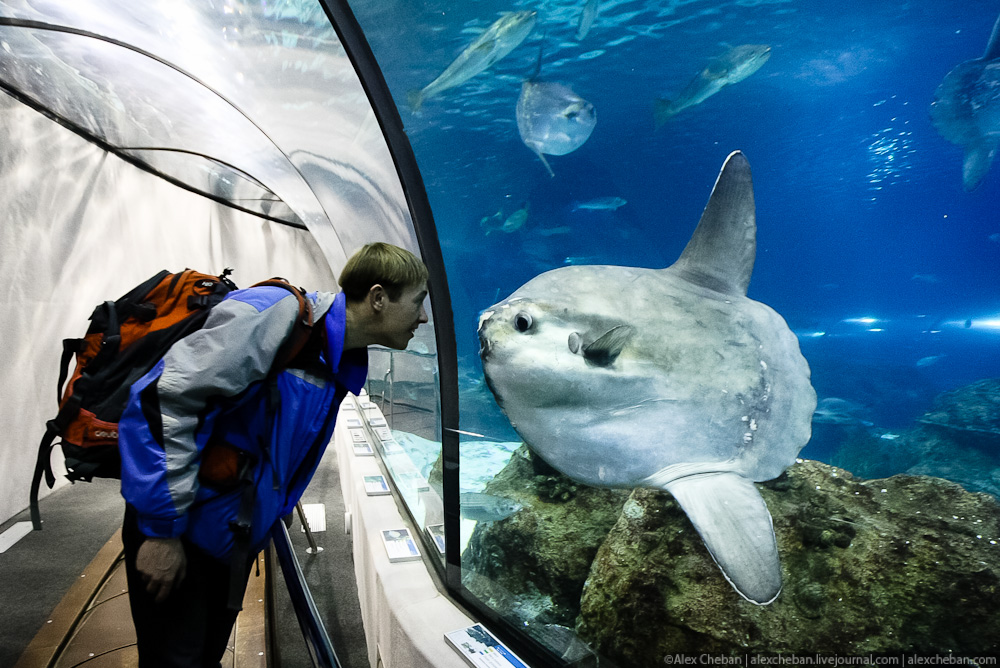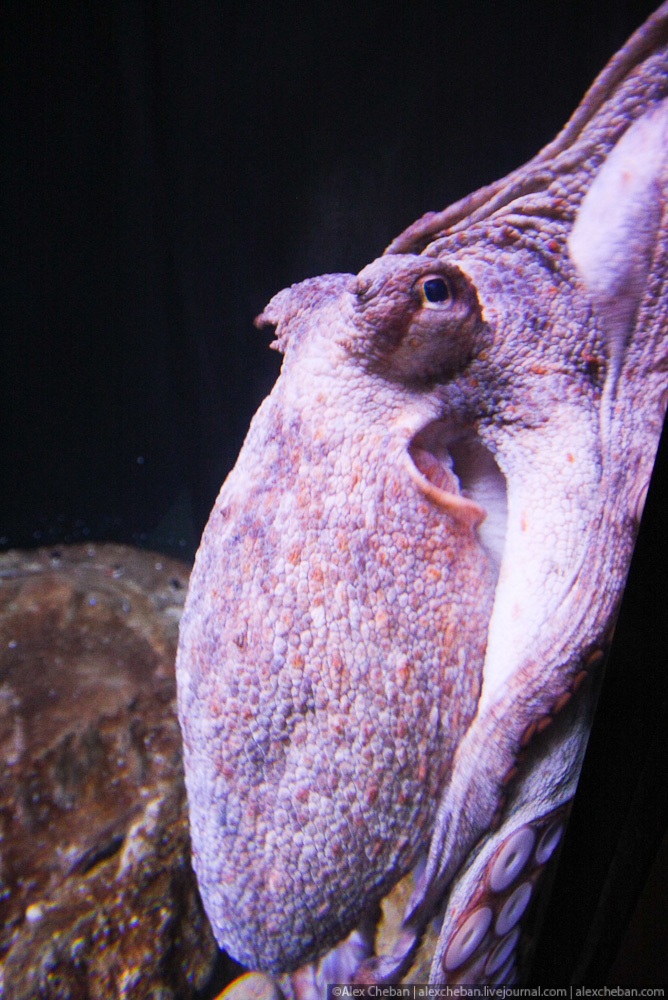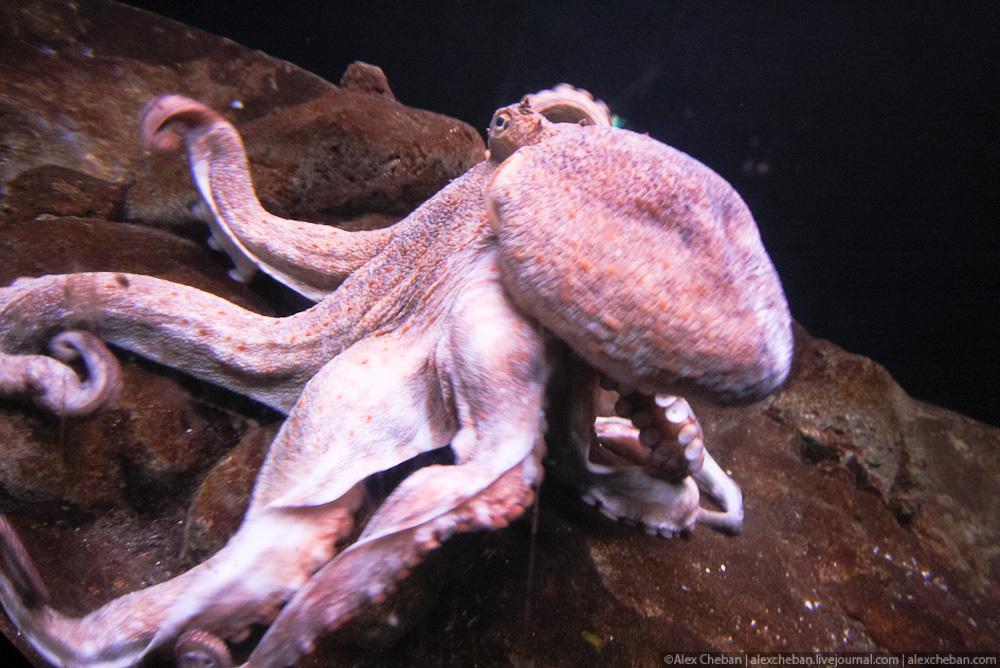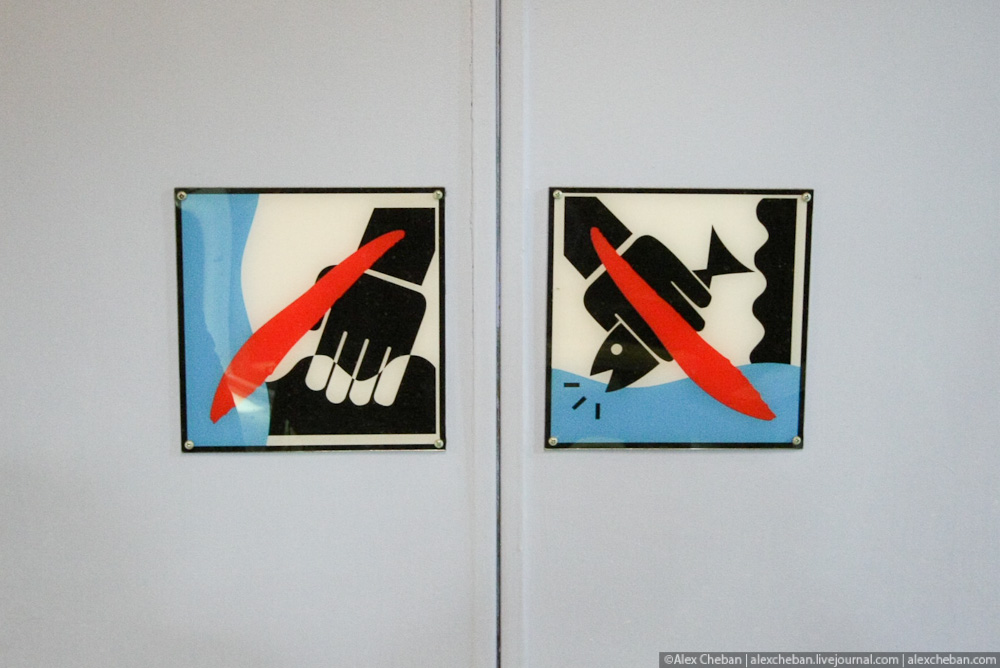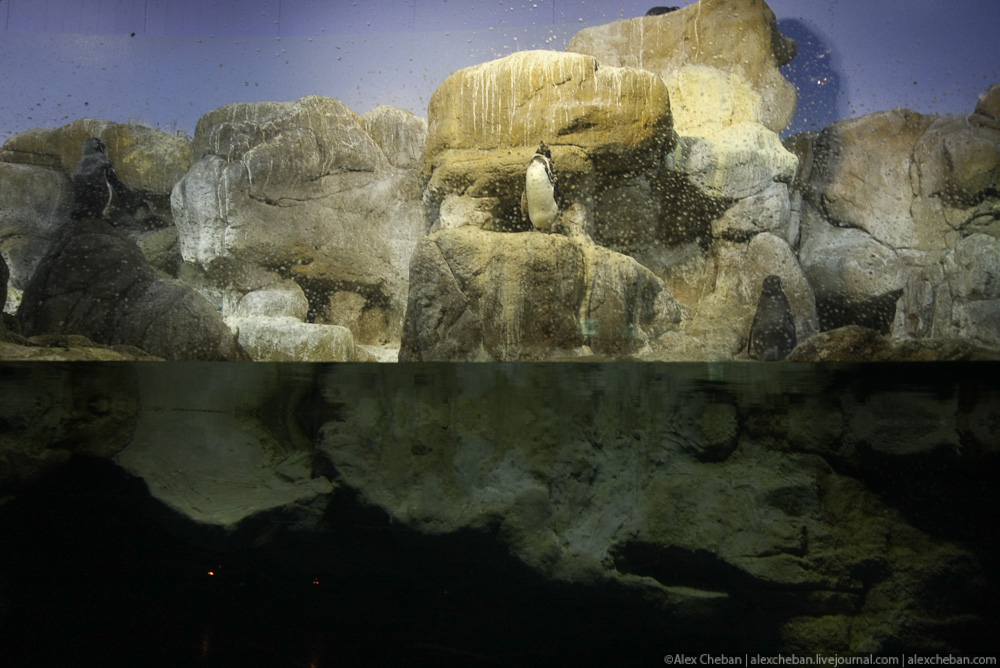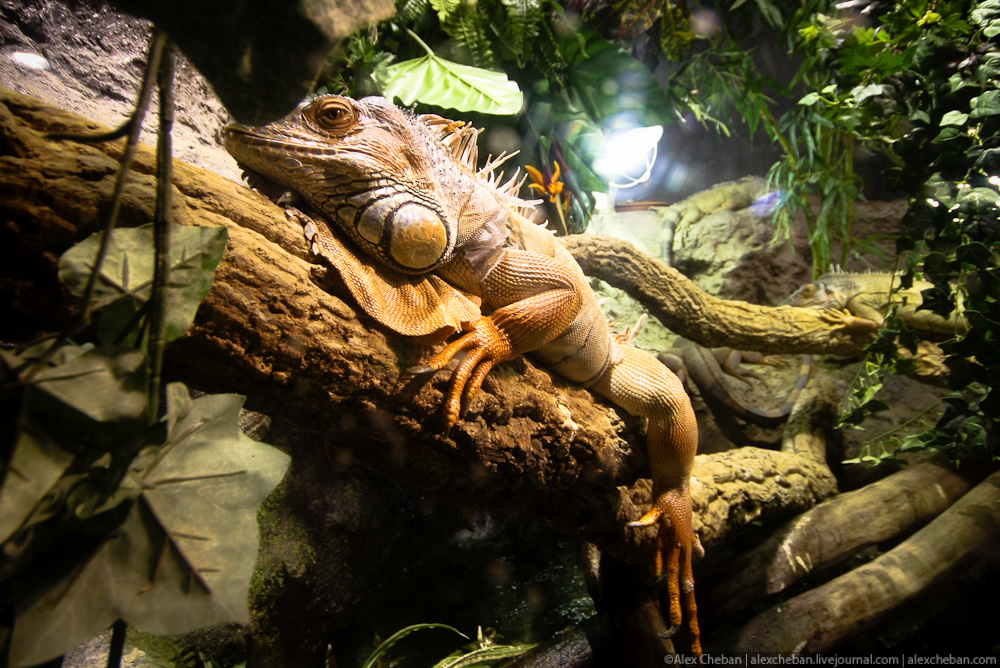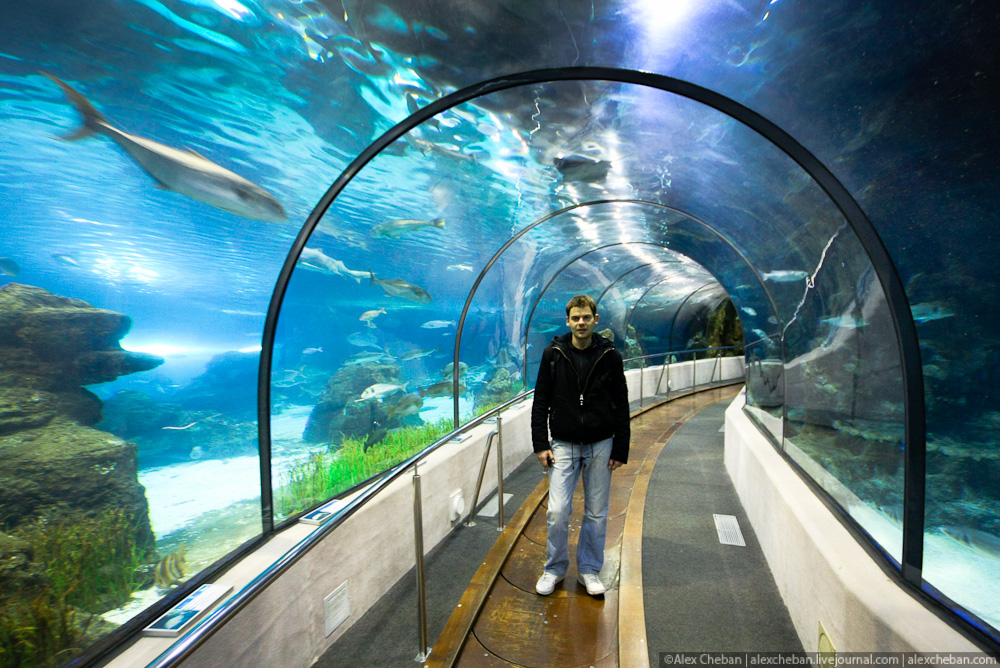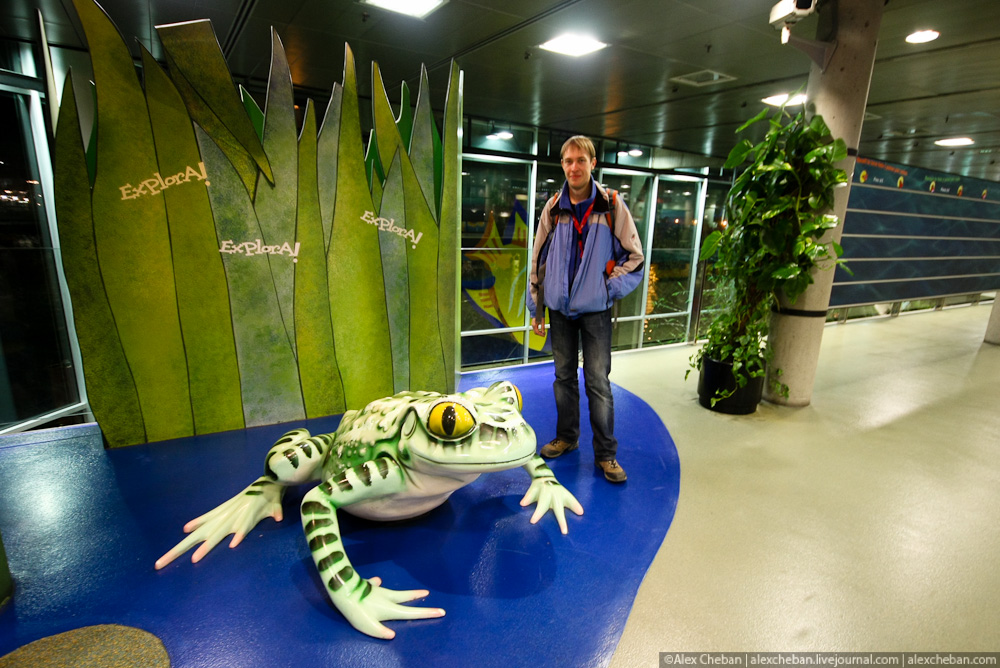 Two.
The Oceanarium in Lisbon, Portugal
Is the largest in Europe!
The unique modern design ...
an interesting solution with multi-level makes this a very interesting aquarium to visit.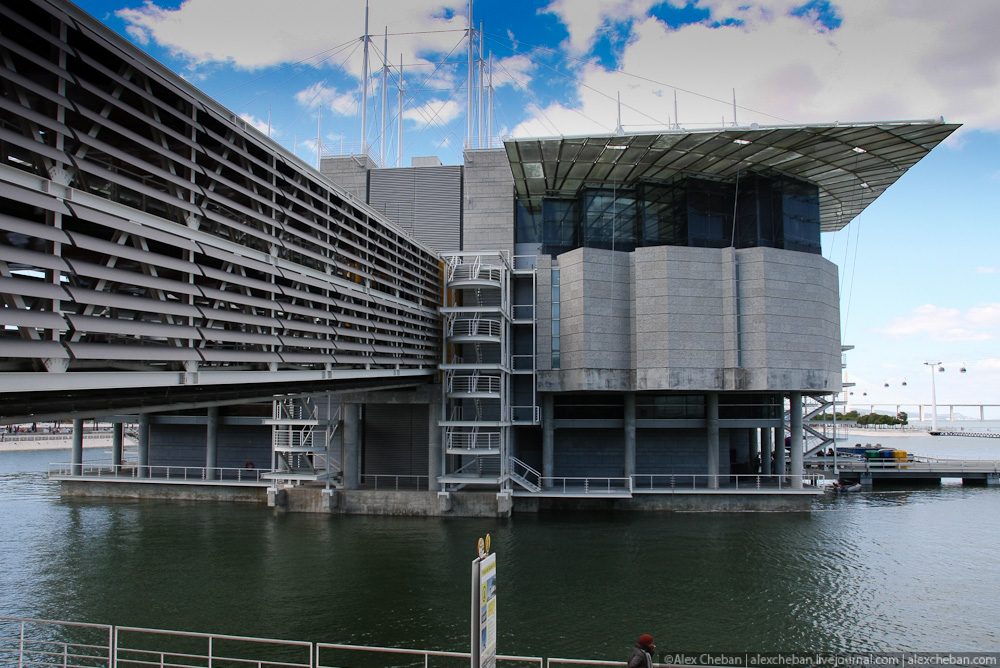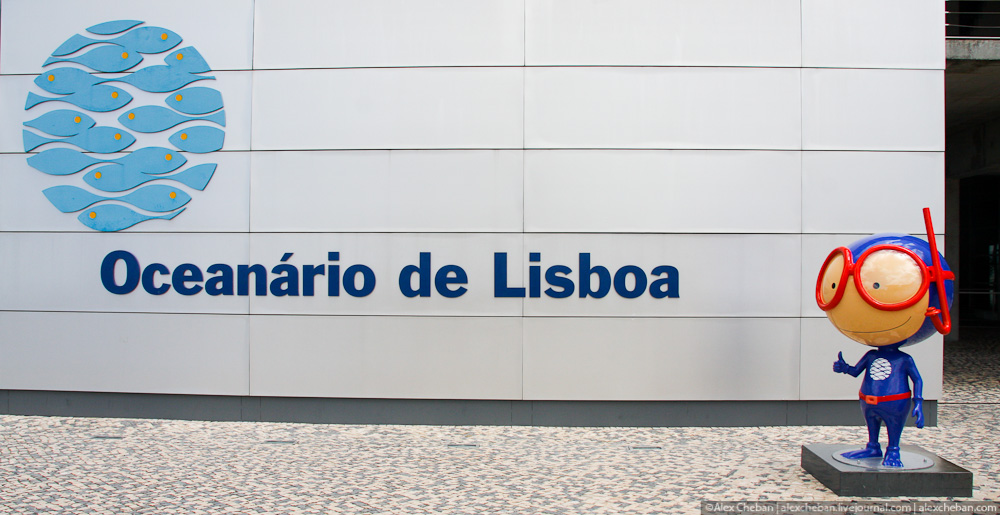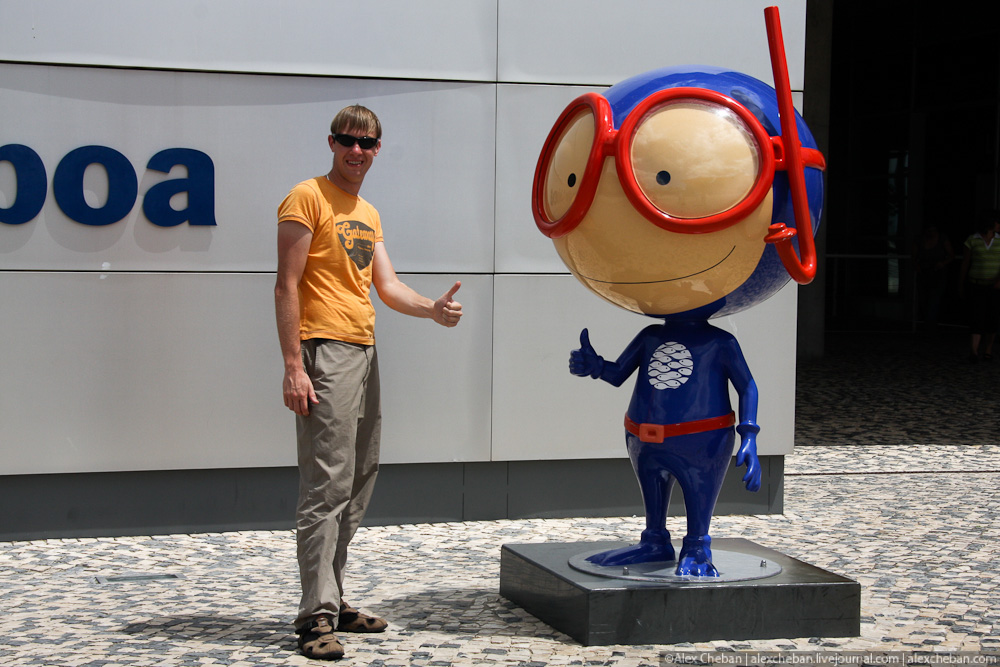 The main exhibition - a 1000m ², the volume of 5000m ³ with four 49 m ² with acrylic windows on the sides and smaller windows around.
The water tank is located in the center at a temperature such that it can live as tropical fish, and fish of temperate latitudes.
About one hundred species from all over the world live in the aquarium, including sharks, rays, chimaeras, different kinds of tuna, barracudas, groupers and moray eels.
One of the main features is the large moon-fish.
Four tank around a large central - it is home to various flora and fauna from different places: the North Atlantic rocky coast of the Antarctic coastline, forests, temperate algae of the North Pacific and tropical Indian coral reef.
These aquariums are separated from the main large acrylic sheets to create the illusion of one large tank.
On the first floor there are 25 theme aquariums.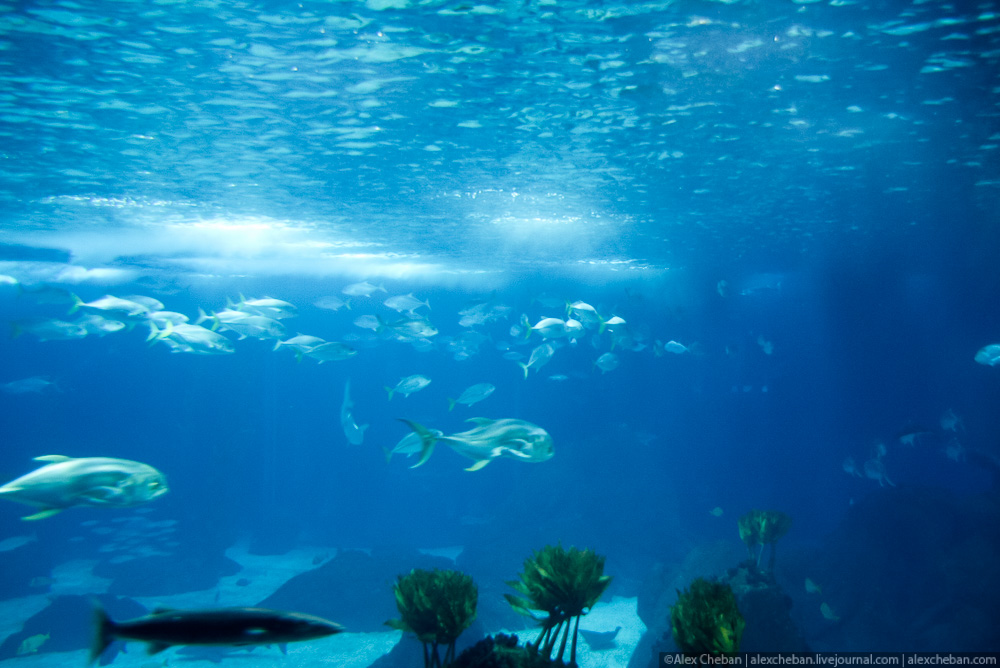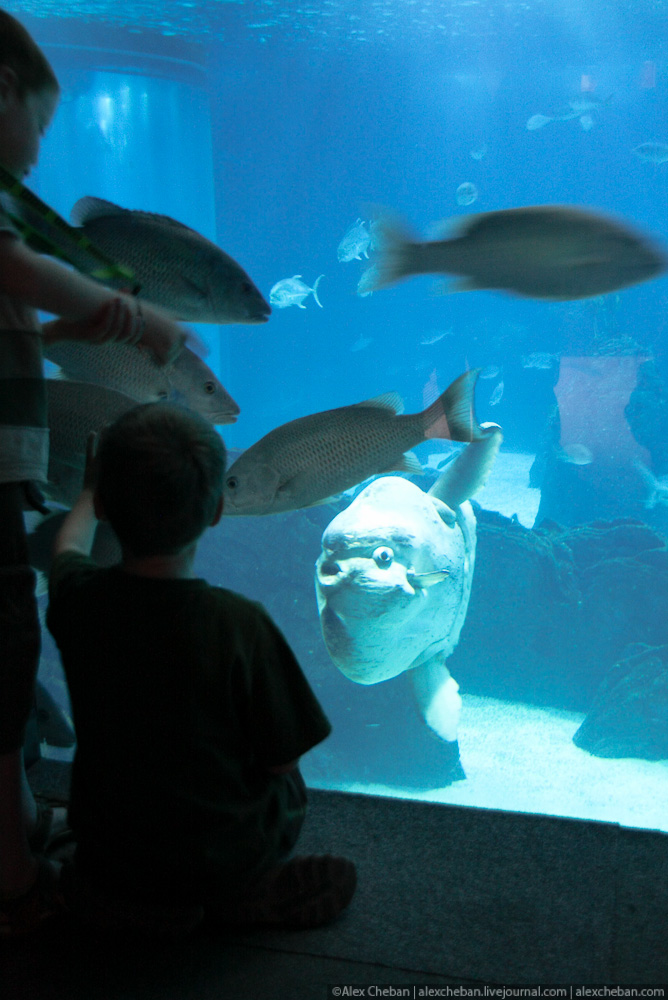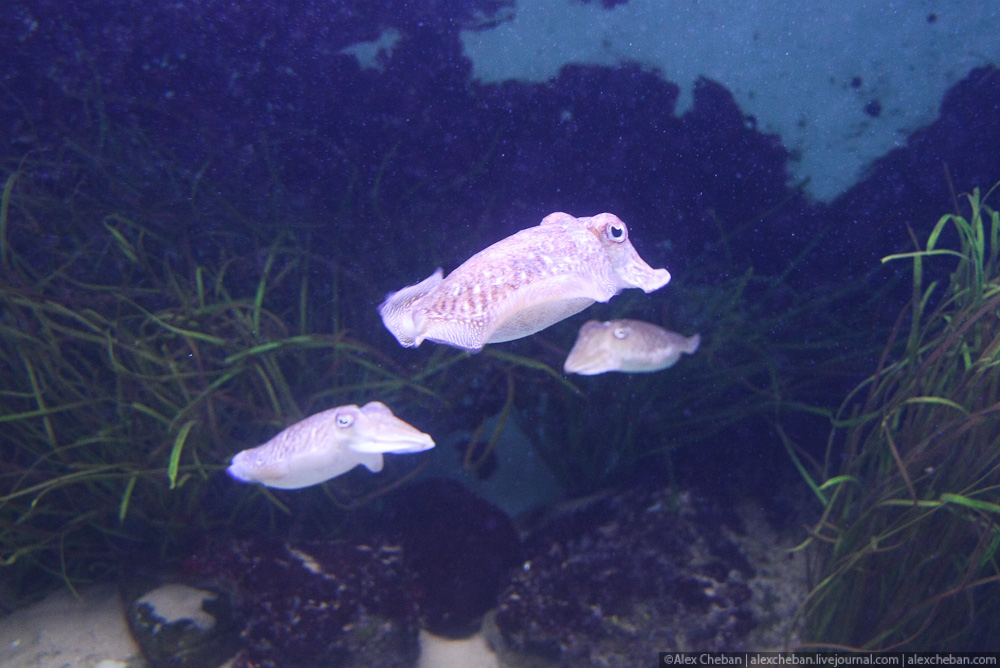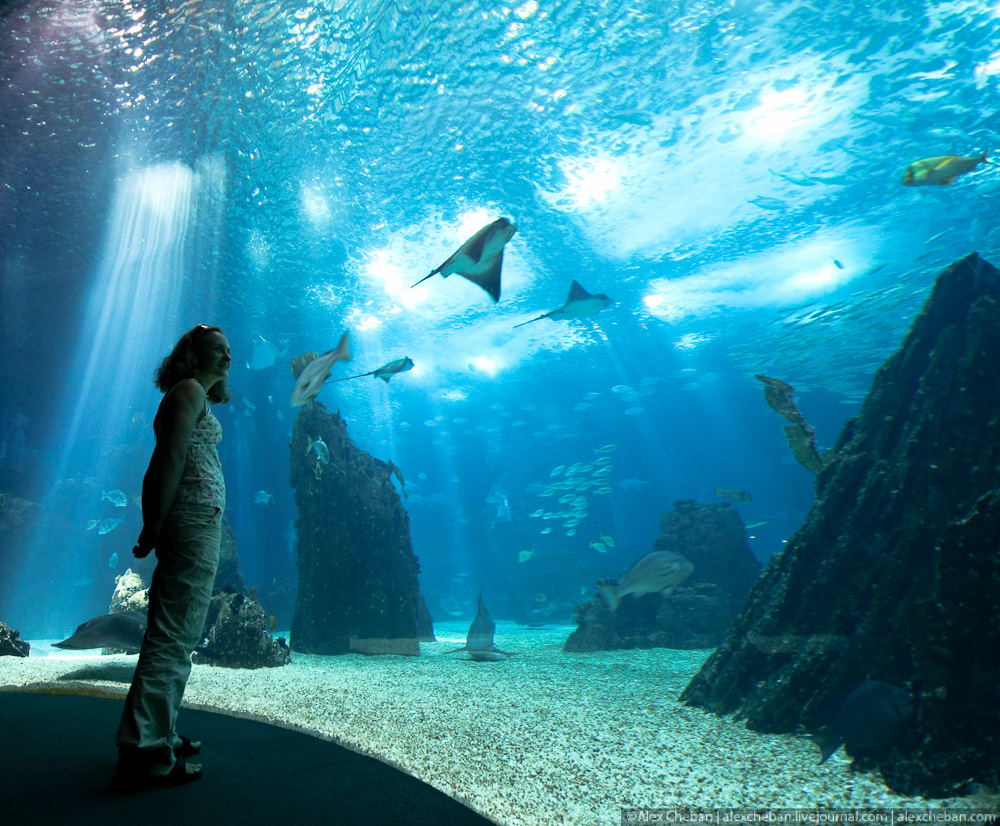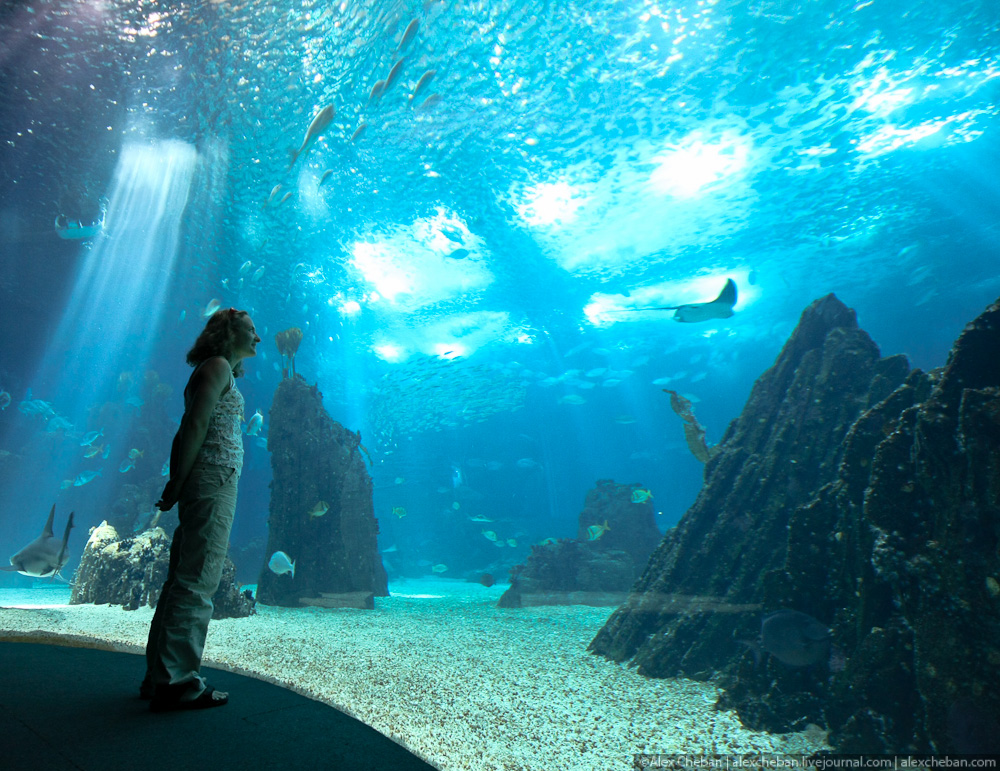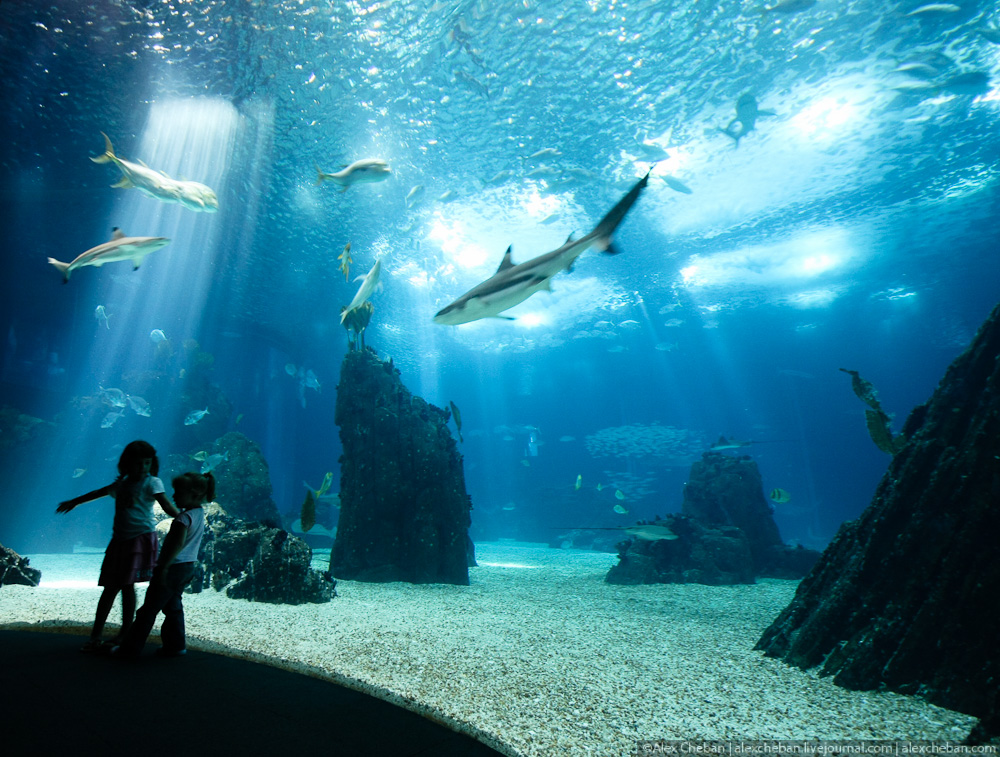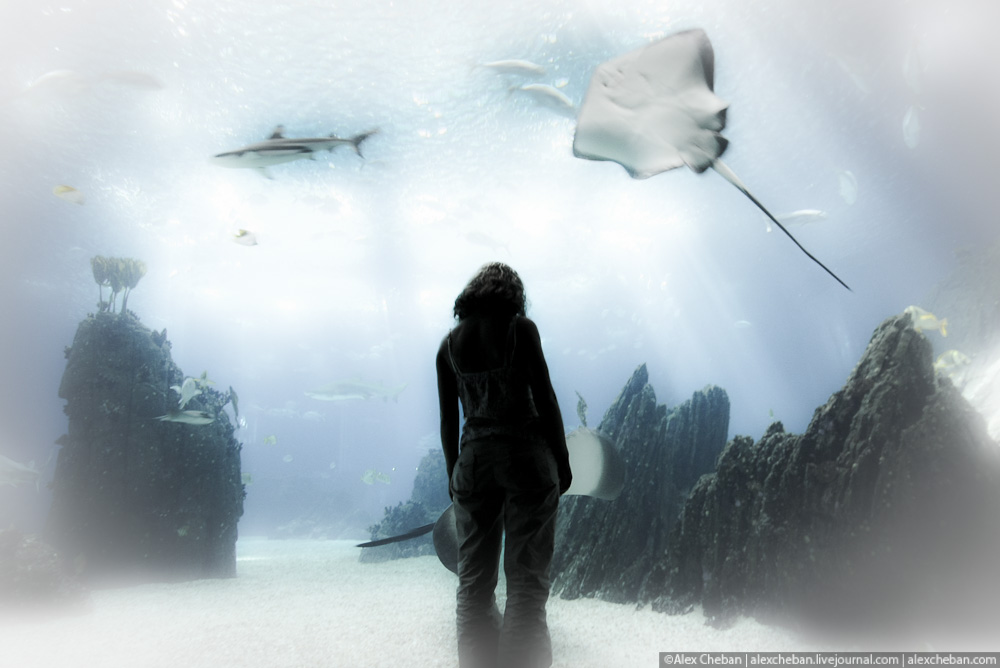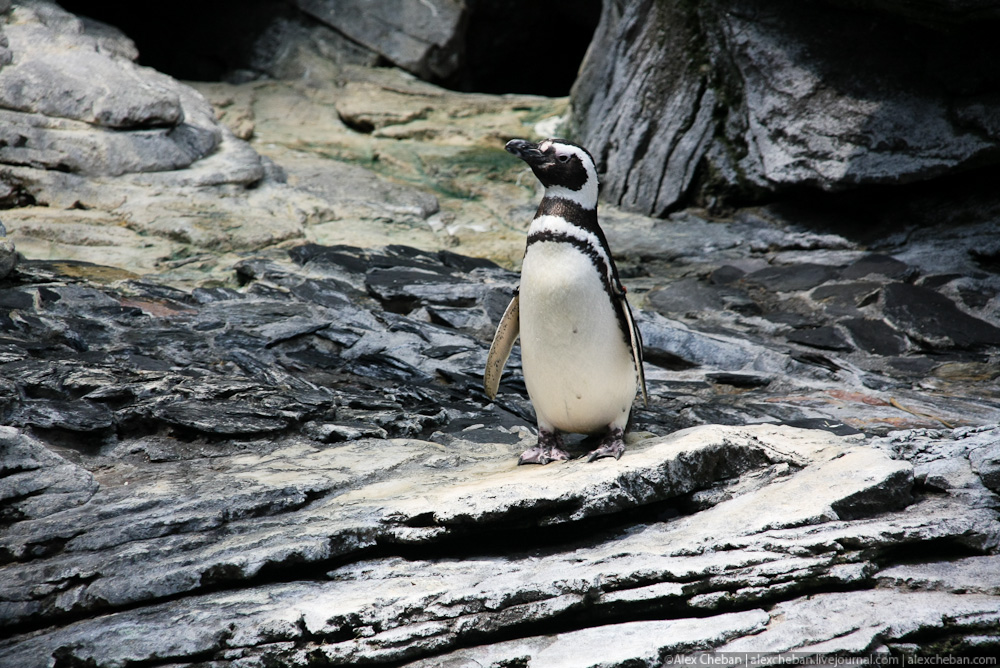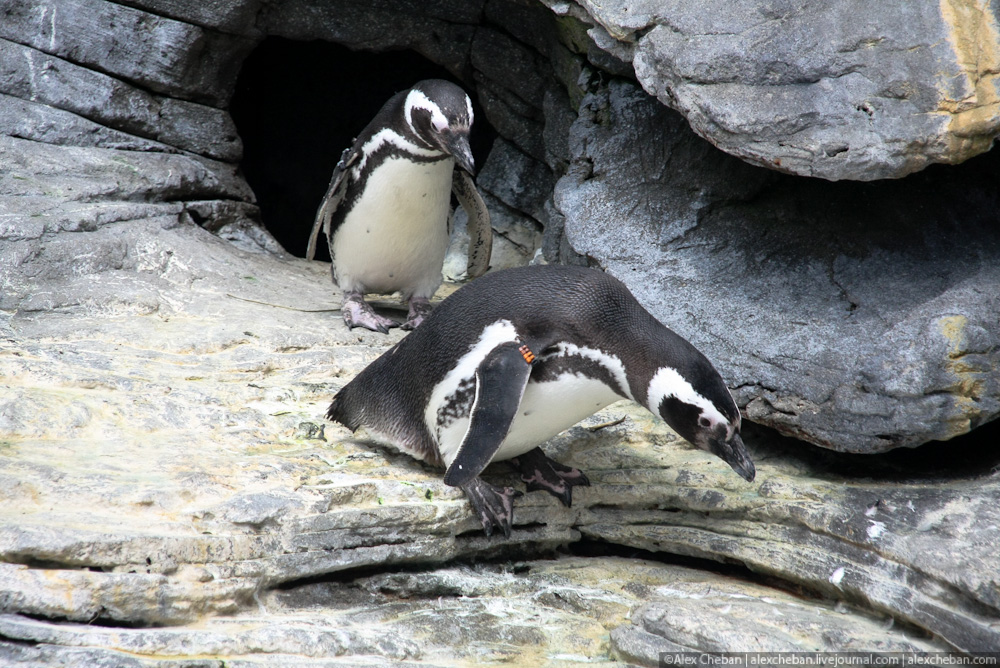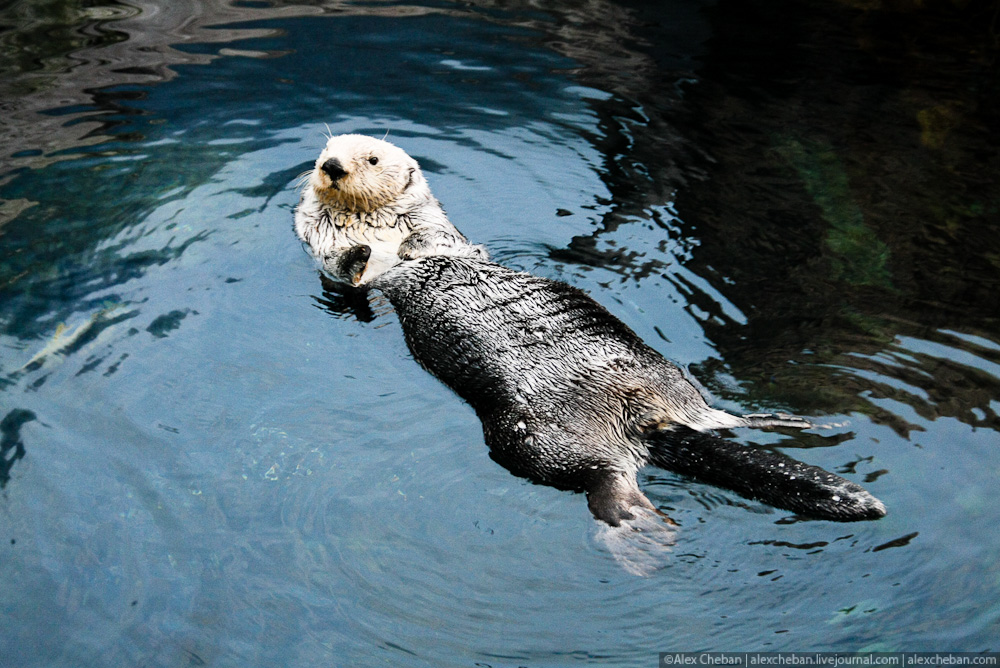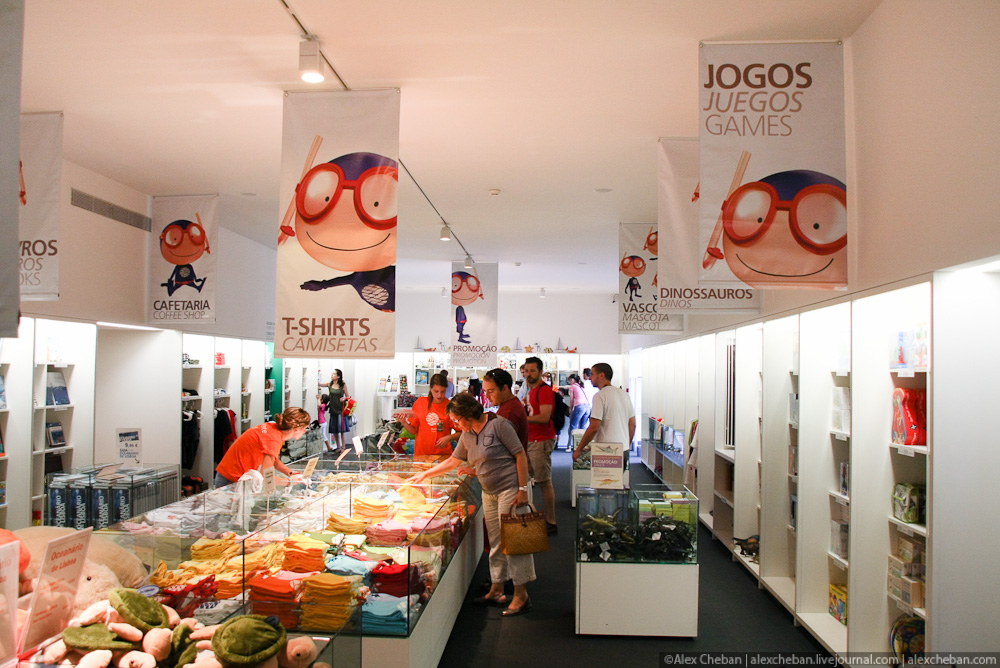 Three.
Aquarium in a shopping center Dubai Moll, Dubai, United Arab Emirates
This is where we bought our wonderful green carpet :) And absolutely casually wandered into an aquarium ...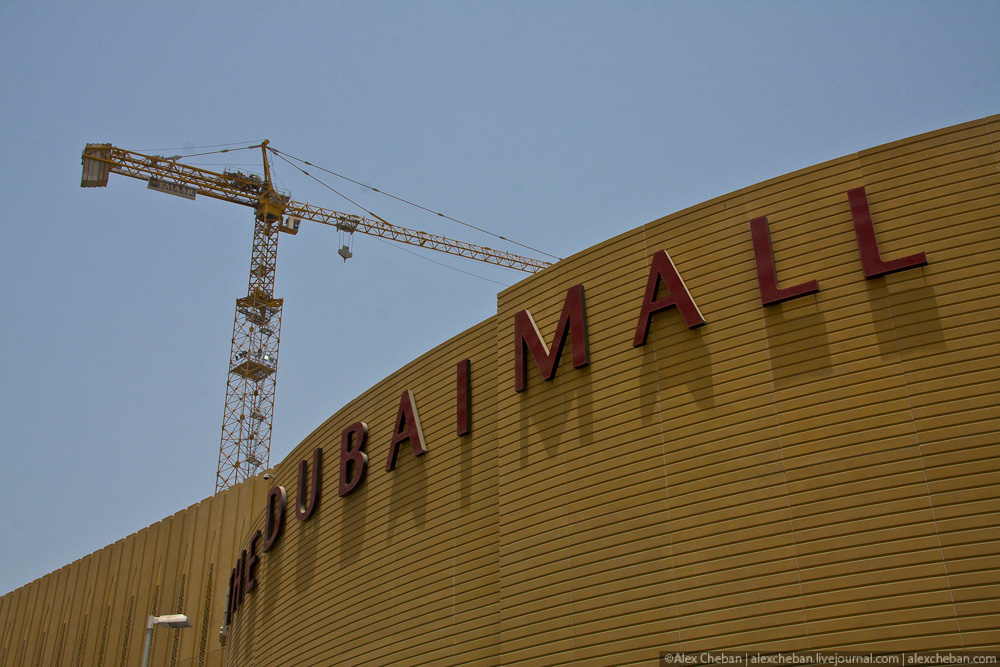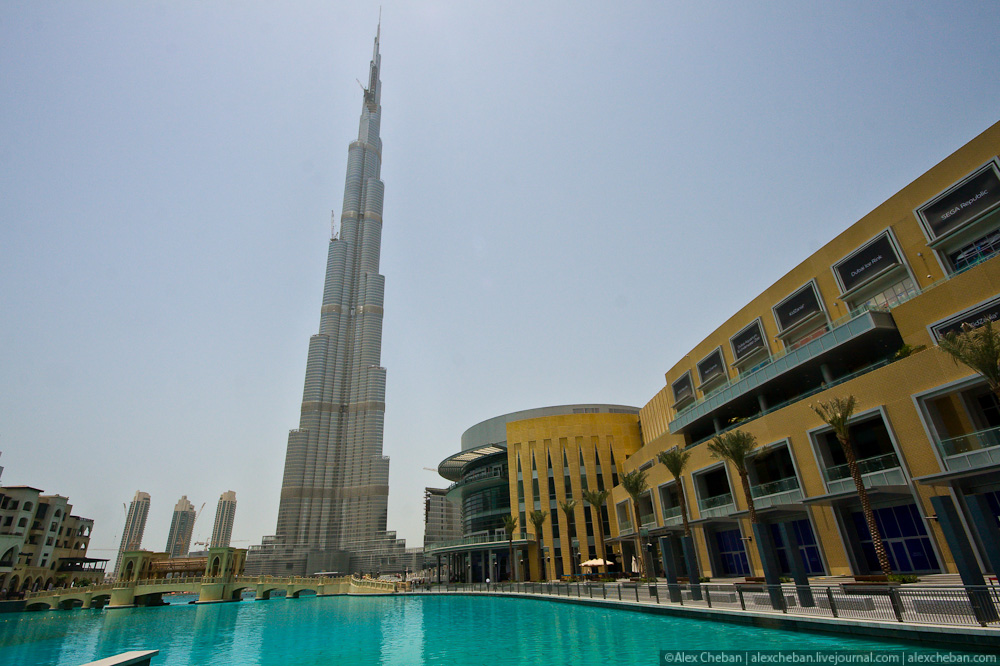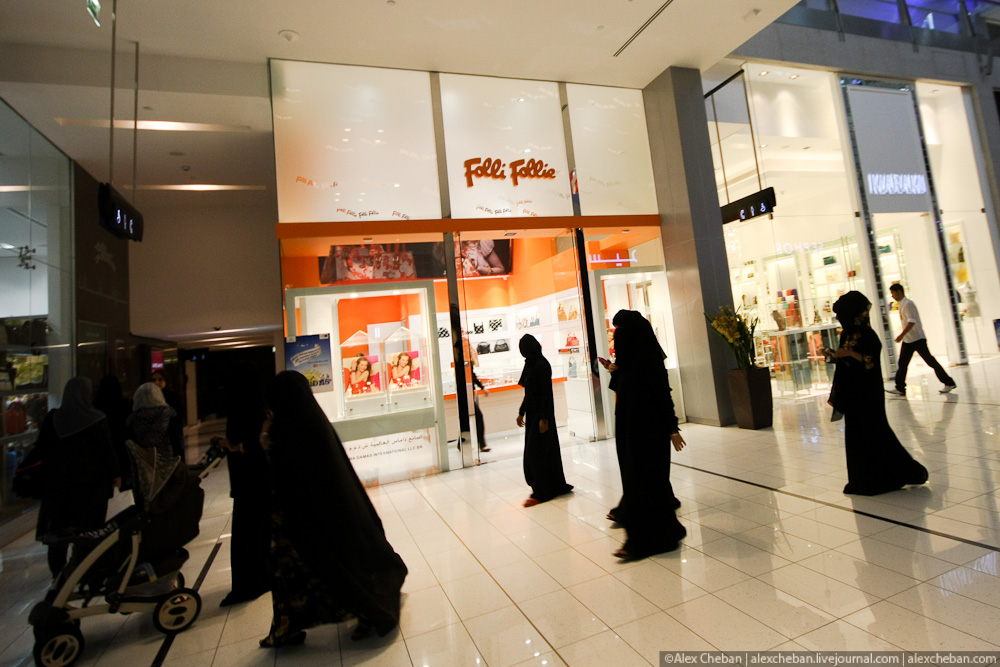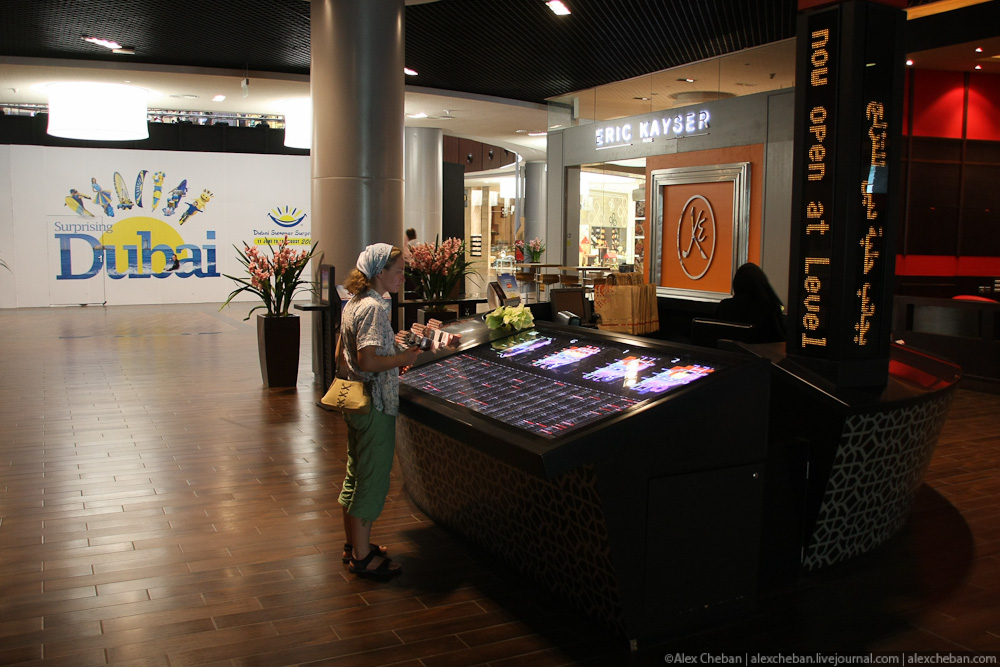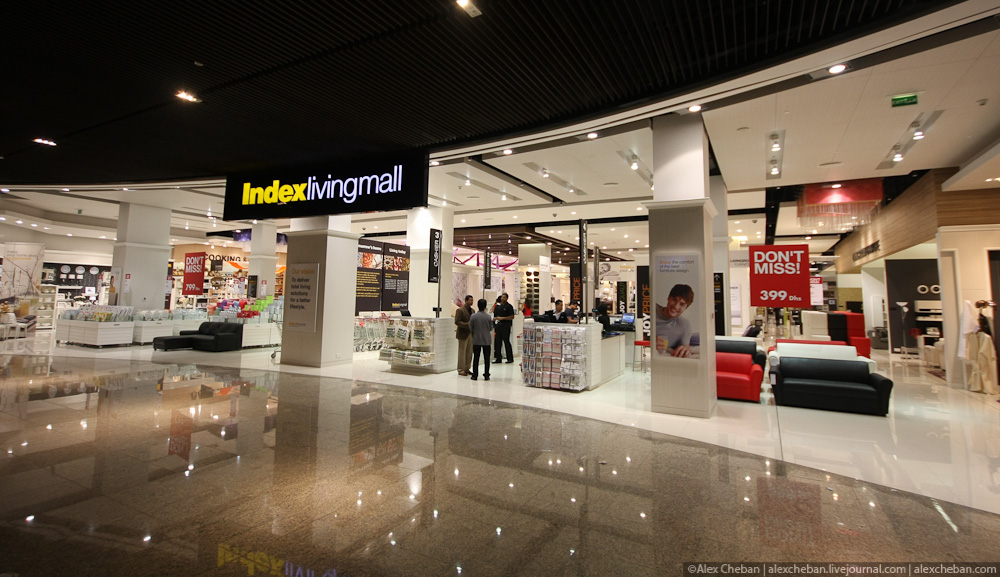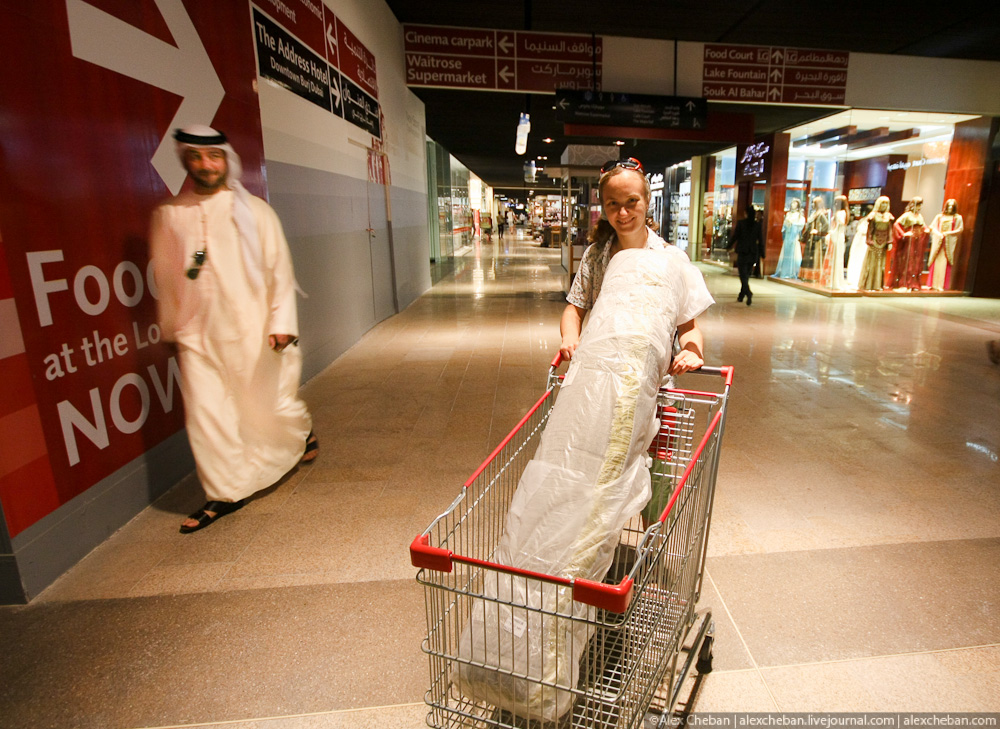 This aquarium is located in the largest mall in the Middle East, Dubai Moll and designed for 10 million liters of water.
Aquarium is the world's largest external panel to view the inhabitants of the aquarium.
Dimensions of the front wall of the tank - 32 feet wide and 8 meters in height.
Glass thickness 750 mm.
The entire structure weighs over 245 tons.